Closure of buildings and suspension of face-to-face activities during January 11th and 12th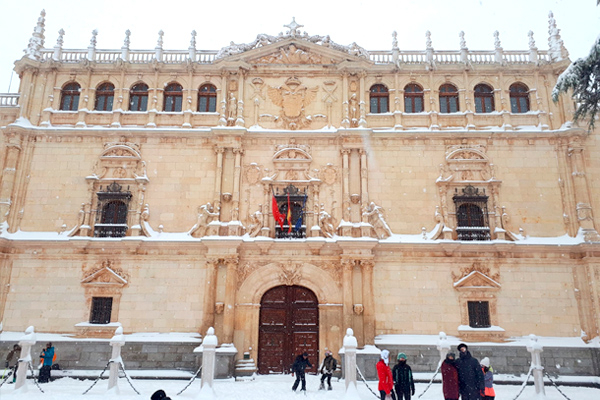 As a consequence of the weather forecast and the mobility difficulties derived from the snow storm, during January 11th and 12th, the closure of all university buildings and the suspension of all face-to-face activities, both academic and teaching, as well as administration and services, will continue, except for those considered essential for the operation of the University of Alcalá or the maintenance of its facilities.
Any activity that can be carried out remotely or at a distance, whether academic or administrative, will be carried out by this way, with the remaining activities being suspended. In the case of face-to-face academic activities, it will be up to the faculty involved, informing those responsible for the degrees and agreeing with the affected students, to determine how to recover said activity. Next Monday the situation will be evaluated again in order to adopt the measures to be applied on successive days, if the circumstances so require.